KEMAGE: Quality wins survival credibility creates market
2020-08-27 15:06:03
wangshi
1064
Zhejiang Kema Engine and Machinery Co.,Ltd is located in Luqiao District. It is an enterprise mainly engaged in production and sales of gasoline generator, diesel generators, generator sets, electric-welding generator sets, water pumps, fire pumps, and high-pressure cleaning machines. The company has a group of high-quality professional and technical personnel, a full set of modern advanced production equipment and has established a complete set of production technology and quality detection system, with monthly production of more than 30000 generators.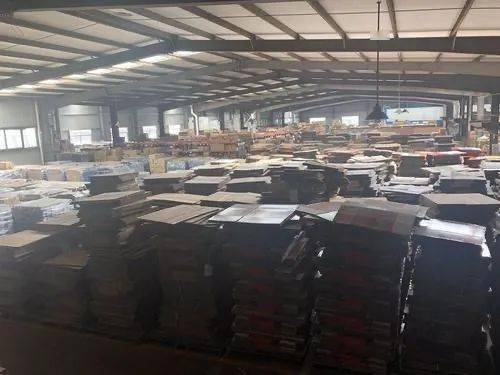 As a company focused on foreign trade, KEMAGE had a tough first quarter. More than 20000 orders were suspended at the beginning of the year due to the COVID-19, which caused many countries' ports to refuse to stop.
In the face of pressure, on the one hand, KEMAGE's chairman Xu Chaqing actively expand customers and sales channels; on the other hand, a leading group for epidemic prevention and control was set up to better protect the lives and work safety of employees.
With a good reputation and excellent quality, Kema's orders have gradually recovered, and the production workshop has become busy again. But if kema want to break out of the epidemic, it has to do more than that...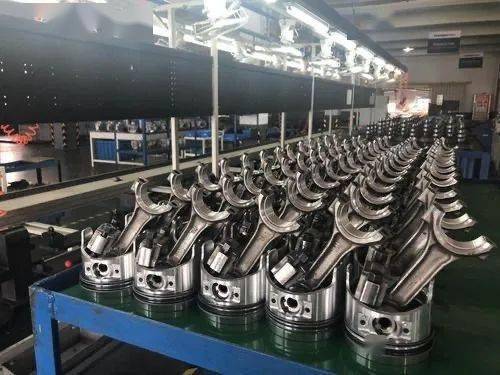 Work together to find new markets
KEMAGE mainly produces and sells products for household electrical appliances. Salesmen strive for trade connections with product brochures and videos. Most of customers come from the small markets in Europe, America, the Middle East, Southeast Asia and other regions.
The 20000 orders forced to halt are close to a month's worth of output, and our company urgently needs to expand into new markets and seek new orders. But blindly looking for customers will only reduce sales efficiency and increase the workload of employees.
Xu Chaqing reinforced the internal management, organized everyone to participate in business learning and training, and strengthened the marketing ability of the export personnel in telephone and video.
" Speaking English is a must for export staff, and we also require employees to learn customs and cultural backgrounds of various countries, so as to further study the different needs of customers in different countries'' export sales manager Jiang Weidong said.
Not only the export managers were busy, but also the chairman, Xu Chaqing, was always on the move for the company's performance and development.
He showed company's flagship products on the online Canton Fair and participated in overseas trade exhibitions in order to improve his own shortcomings. Xu Chaqing is eager to seek for domestic market and explore better overseas resources.
Through continuous efforts, KEMAGE has made up for the loss of previous orders by signing a large order for ''gasoline pumps'' with its customers in Myanmar.
Nowadays, the Russian market is gradually opened. Residents in Moscow, St.Petersburg and other cities are very fond of cost-effective electrical products from China, and Kema has made a new breakthrough in sales.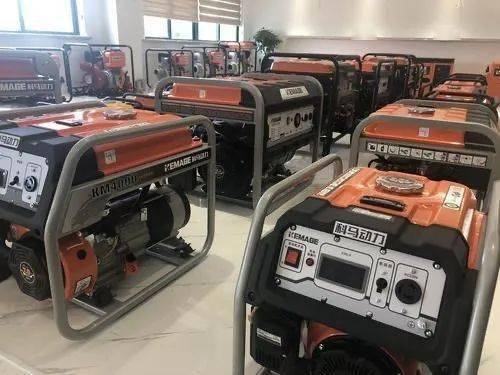 Good prevention and control can stabilize military morale
As the epidemic broke out, KEMAGE immediately formulated plans for epidemic prevention and control.
" Kema has a small staff, but most of them are out-of-town. Inspections and controls need to be done well and carefully.'' Kema's executive Vice President Li Xiaorui told reporters.
KEMAGE has established the "COVID-19'' leading group for epidemic prevention and control, which consists of daily control group, logistics support group, emergency response group, supervision and management group to implement epidemic prevention and control measures in an all-round way.
" The factory area, workshop, office room, dormitory, toilet and other public places must be effectively disinfected at least once a day; each department shall measure the body temperature of its members no less than twice a day..." Wang Lingling, from the administrative personnel department of Kema, said there are dozens of similar requirements. No matter how busy or tiring the work is, there should be no slack in the epidemic prevention work.
" Our government is very concerned about the enterprises affected by the epidemic,"Li said,"When they learned that our employees were having trouble returning to the factory, they immediately arranged a car to pick our front-line employees up from homes."
Only when employees arrive can the workshop operate normally. Since the resumption of work, the production lines of Kema have been running at full capacity, and the high requirements for prevention and control have allowed workers to operate without hesitation.
Lean management Improve efficiency
In the main producing area of Kema, two assembly lines are laid side by side, with staff standing on both sides of the line to polish and assemble the parts.
"Each motor typically has more than 300 components, and each component is assembled for a variety of mechanical applications."Li admits that the placement of mechanical equipment, the order of assembly parts and so on are important factors to improve production efficiency.
To this end, KEMAGE specially invited a consulting company to conduct a comprehensive analysis of the original workshop assembly line, and readjusted the workshop layout according to the requirements of lean management.
"We had a disordered pipeline before. Later each step was closely connected by changing the location of machinery and reasonably arranging production sequence. A lot of workers said that working was much easier than before." Although the workshop has not been completely adjusted yet, preliminary lean management has increased the workshop's capacity by 20% compared with last year, Li added.
Following Li Xiaorui, the reporter visited the new assembly line which is being developed, and more advanced mechanical equipment will be put into operation soon.
"During the epidemic, recruiting technical personnel is difficult, which makes it especially important for enterprises to optimize workshops and improve efficiency. The current shortage of Kema is not orders, but capacity. We need to complete the improvement of the workshop as soon as possible to achieve higher productivity."
Under the epidemic, enterprises should make themselves better
——Xu Chaqing, Chairman of Zhejiang Kema Engine and Machinery Co.,Ltd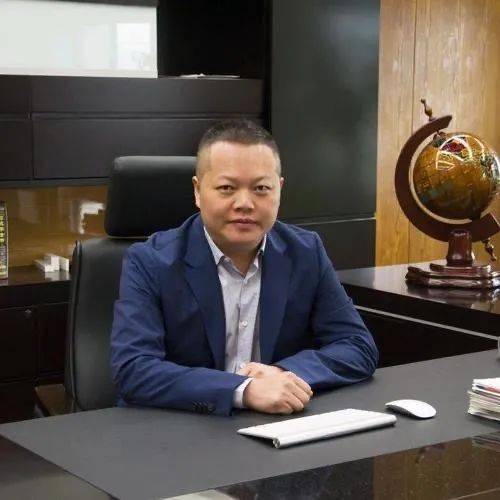 Under the epidemic, entrepreneurs should keep their heads clear and maintain the faith of 'living'. They have to spend more time on basic management. People are the foundation of an enterprise, therefore it is essential to have deep conversations with employees. Meanwhile, providing internal training ,encouraging core personnel and visiting front-line workers are also important.
In terms of business, it is necessary to contact with potential customers, improve production and service level, enhance efficiency, rebuild supply chain and strengthen cooperation and communication between enterprises.
Contemporary private enterprises affected by the epidemic must learn to 'adapt to changes'. They need to learn modern science and technology and make use of big data and artificial intelligence to seek diversified development.
In addition, excellent leadership can also bring about an efficient and orderly operation of the enterprise. In the face of complex and changeable situations, blindly paying attention to control and restrict will lead to chaos and delay opportunities.
The sudden outbreak of COVID-19 has delayed the success of China's private enterprises, but there are still countless hopes in the future. This time, the private enterprises that experience a tough time are bound to sprout a lot of innovations. This kind of innovation depends on enterprise's firm belief, self-tapping potential and rapid adjustment. It also relies on the sense of responsibility, perseverance, innovation, fearlessness and courage of Chinese entrepreneurs.